Like all music genres, Hip Hop is as much about its audience as its audience is about it. And no type of music has as much visual art born of it as Hip Hop.
Recently, prolific caricaturist Stanley L. Jackson gave a signed piece of art to the museum. Made in 2019, his "Hip Hop Mural (Back to the 80s)" captures some of the artists, icons, and characters who helped the 1980s become an extraordinary decade for the music and culture. The relatability of 80s Hip Hop music is one reason its songs were, and still are, so often sampled.
Stanley is a true fan of classic Hip Hop. You'll see in his mural some of the pioneering artists listed here whose contributions helped to forge the movement: Kurtis Blow, Run-DMC, LL Cool J, Salt-N-Pepa, Grandmaster Flash, Kool Moe Dee, Big Daddy Kane, Heavy D, Kid'N'Play, DJ Jazzy Jeff & The Fresh Prince, Queen Latifah, MC Lyte, Public Enemy, Eric B. and Rakim, EPMD, Doug E. Fresh, Slick Rick, and KRS-One.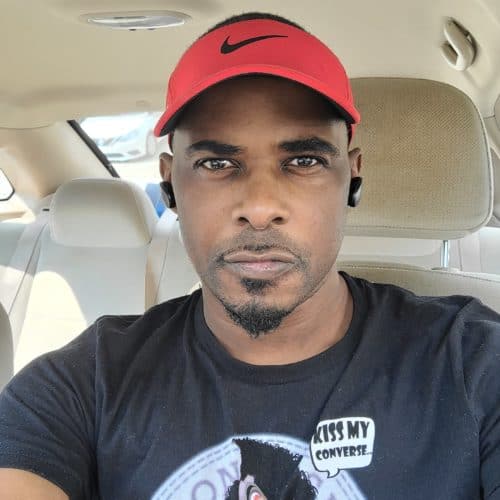 When asked why he chose caricature to be his wheelhouse, Stanley replied "Caricaturing allows me the opportunity to capture a subject's unique characteristics in a fun way. In today's society, we focus on being politically correct or perfect; this type of artwork allows me to step outside of the box."
Stanley chose to donate his mural to THHM because, he had a piece that spoke to and of the era in which he grew up; he knew the museum would represent and honor that.
Additionally, Stanley is aligned with our commitment to ending police brutality. Stanley shared, "KRS-One and Public Enemy spoke to this consistently. In the early 90s, when it became about rims on the car, bling, money, and women, this message was muted. And in light of me being African-American, and having seen so many brown people shot, having witnessed so much violence against my people, police brutality and government corruption are still very important to me."
And to us, they will always be important. We are very grateful for Stanley, his activism, and his mural.
To learn more about Stanley L. Jackson and his art, check out his website, Facebook, and Instagram. To donate to the museum something that is meaningful to you, contact archivesmgmt@THHM.org.